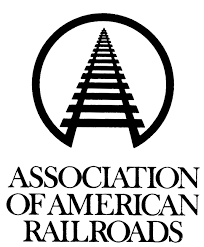 Association of American Railroads

The Association of American Railroads (AAR) is an industry trade group representing primarily the major freight railroads of North America (Canada, Mexico and the United States). Amtrak and some regional commuter railroads are also members. Smaller freight railroads are typically represented by the American Short Line and Regional Railroad Association (ASLRRA), although some smaller railroads and railroad holding companies are also members of the Association of American Railroads. The AAR also has two associate member programs, and most associate members are suppliers to the railroad industry.
We provide consulting services for the AAR (Association of American Railroads) Quality Assurance Program Certification as per standard M-1003. This certificate is required to supply the railway components to American Railways.
We provide our consultancy services for AAR Certification in India, Singapore,Sri Lanka, Mauritius, Thailand, Hongkong,China, Taiwan, Germany, United Kingdom, USA,France, UAE, South Africa, Russia, Italy,Switzerland and Spain.